MSB Discrete DAC
Discrete Power Supply.
Superior conversion begins with clean and stable low-noise power. The Discrete Power Supply feeds the DAC with dual low-noise power streams that are linear and independent. That's not all—the CNC unibody aluminum chassis provides the discrete power supply with optimal thermal performance and an elegant design aesthetic. The DAC comes equipped with a single power supply, but can be augmented with a second discrete power supply to enable optimized power isolation between all major components.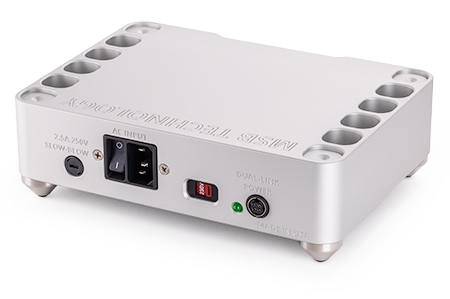 Completely modular.
Paired with performance increases, our modular design ethos increases flexibility for future updates and product support, guaranteeing a long-term product investment. As you pursue higher levels of playback, an MSB upgrade path is always available to help drive your own desire for innovation. Whether it's a software update or a leading-edge modular component, we're here to help the most valued aspect of MSB—our customers.

The MSB Remote.
When MSB set out to make the MSB remote, the design was built from the ground up. Stainless steel buttons arrayed around an elegant volume wheel to optimize performance and response. California crafted in-house from an aluminum billet, the enclosure feels solid yet refined. Tailored for both the transport and the DAC's daily use, our remote brings you closer to the music you love.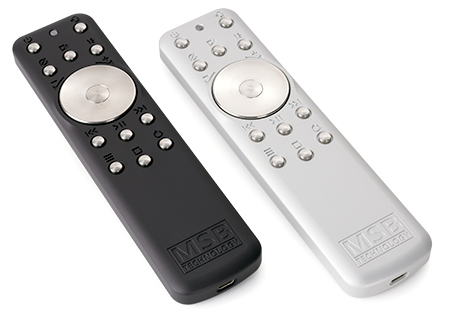 The best of the best.
MSB believe excellence is a promise worth keeping. We're honoured to be recognized by the industry for bringing you the most lifelike sound they can.